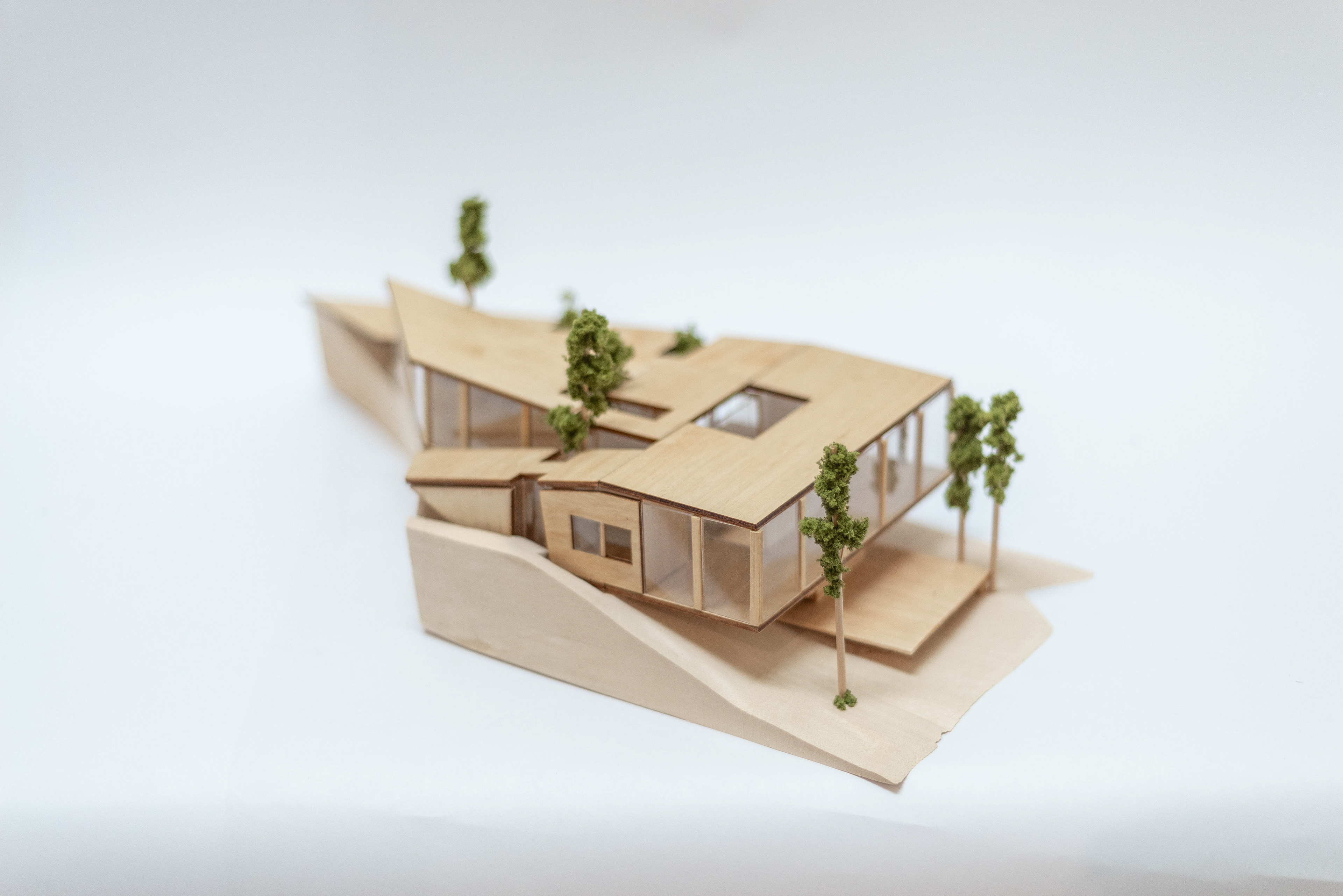 A hilltop home in historic Mission Hill, Boston, which accommodates a longterm resident and temporary renter. 
The roof of this home is a wheelchair - accessible public gathering space overlooking Boston.
This site features a curving roadside adjacent to one of several large private hospitals in Mission Hill, an extreme slope, and a multitude of trees.
For the internal design, we divided the house into four sections: a temporary resident wing (for hospital outpatients or visiting families of hospital patients), indoor public garden in the street side center, shared living room and cantilevering kitchen in the back center, and long-term resident in the west wing. 
The tiered porch receives natural light from the central cutout, and can be shared between the temporary resident and longer-term resident. The porch reaches towards the porches of the neighbors on the north end of the site. 
Because of the proximity of the hospital, we chose to design with ramps to create an accessible public gathering space on the roof.